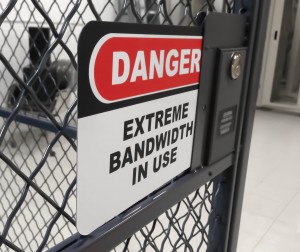 Our network is a mix of several very well known and reliable fiber providers. We currently utilize a 10Gbps fiber-optic connection with Zayo, routed through Chicago, Illinois.
Additionally, we utilize a fiber-optic 10Gbps connection through Cogent Communications out of Indianapolis, Indiana. At Unlimited Net, we are continuing to build out our network for peering diversity. We will continue to provide our customers with the utmost network performance and reliability.
Unlimited Net also participates in the MidWest-IX (Internet Exchange) where we have local peering to several organizations, Content Delivery Networks and Internet Service Providers. We directly peer with Hurricane Electric over MidWest-IX.
Unlimited Net operates it's own Autonomous System Network: AS11990.
Our IP Transit Providers
Our IP Peering Partners
Where are your servers located?
All of our servers are located in Indianapolis, Indiana. These servers are fully owned by Unlimited Net, LLC. We are not a reseller of any other hosting company.