Our dedicated servers start at just $125 per month!
Servers that are listed below as immediately available are already built and installed in our racks, and are ready to be setup to your specifications. Using offsite dedicated servers to host your web site or application can help increase your security and reliability. As soon as we receive your order, along with your initial payment, we will install the operating system of your choice and configure the IP addresses for you. There is no contract requirement and you can upgrade or downgrade your services at any time. Most hosting companies charge monthly fees for a wealth of add-ons but we include many of those services at no additional charge. We want you to be happy with your service and our product!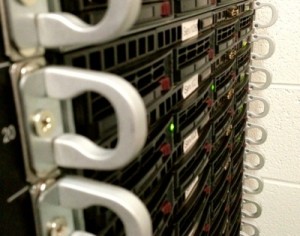 Do you feel like your tickets get closed before your problems are solved?
At Unlimited Net, if you have a hardware or network problem, we promise to investigate it fully and will not close your ticket until your problem has been solved. We will provide you with unmatched customer support.
Intel Xeon E3-1230

Quad Core
Intel Xeon E3-1230 – upgradable to v3!
4GB ECC DDR3 RAM – upgradable to 32GB!
1TB SATA Hard Drive
5000GB Transfer – 100Mbps Port
IPMI 2.0 with KVM over IP
Intel® Hyper-Threading Technology!
Immediate Installation Available!

$125
month
FREE
setup
Configure
Your Server Includes
24/7 Responsive Technical Support
100Mbps Full Duplex Ethernet Port
UPS Backup / Generator Standby
Instant Remote Reboot Capabilities
Full Bandwidth Monitoring with Graphs
Private VLAN for Network Security & Performance
Premium Network Blend including Zayo, Cogent, Hurricane Electric and Local Peering
Available Operating Systems
CentOS Linux
Ubuntu Linux
Available Software Licensing
The following software licenses are provided on a monthly basis.
FREE – Webmin
$25 – DirectAdmin
$45 – cPanel / WHM
Please contact us if you have any questions about our dedicated server hosting!